Chevy Dealer Muskogee OK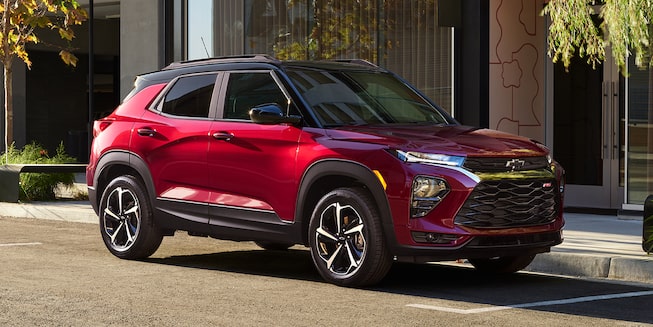 Chevrolet Dealer serving Muskogee OK
Experience the unparalleled combination of cutting-edge technology and luxurious options as you take the wheel of a Chevrolet. With an impressive range of vehicles, Chevrolet caters to diverse needs, from the exceptional family-oriented Blazer to the commanding power of the Silverado. At Keystone Chevrolet, we offer a wide selection of new and pre-owned Chevy vehicles for your exploration and test drive. Visit our dealership and schedule an appointment with our knowledgeable team. If you are captivated during the test drive, our dedicated finance department will collaborate with you to secure a deal that exceeds your expectations. Explore our comprehensive Chevy inventory conveniently on our website today!
Getting from Muskogee to Keystone Chevrolet
If you are heading from Muskogee, start by getting on US-69 N and then make a left to merge onto OK-351. Continue onto OK-51 W and then merge onto I-444. Take the exit for I-244 E and then use the left lane to get off at the exit for I-244 E toward Sand Springs. Use the left lane to take exit 5B to merge onto OK-51 W before making a final right onto E Charles Page Blvd. If you see Atwoods, you have gone too far!
About Muskogee Oklahoma
Situated on the banks of the Arkansas River, Muskogee is known for its rich history and cultural heritage. The city offers a blend of small-town charm and modern amenities, making it an attractive place to live and visit. Muskogee has a variety of attractions and events that showcase its vibrant community. The annual Azalea Festival, held in Honor Heights Park, attracts visitors from near and far with its stunning display of blooming azaleas and various activities. The Three Rivers Museum provides insight into the city's past, highlighting its significance as a prominent trading post during the early days of settlement. Nature enthusiasts can enjoy outdoor recreational opportunities at the nearby Lake Eufaula, one of Oklahoma's largest lakes, offering fishing, boating, and camping. The Honor Heights Botanical Gardens provide a serene escape with its beautiful landscapes and meticulously maintained gardens.
Are you looking to explore the vibrant streets of Muskogee in a brand-new Chevy Bolt, Trailblazer, or Colorado? Look no further than Keystone Chevrolet, where our dedicated team is ready to make your dream a reality. Whether you have a specific Chevy model in mind or are open to options, we guarantee you'll discover a vehicle that perfectly matches your requirements. Visit us today to schedule a thrilling test drive with our experienced staff. To ensure you experience the full potential of your chosen Chevy, one of our team members will gladly accompany you during the test drive. If visiting the dealership isn't currently possible, don't worry! You can conveniently browse our extensive Chevy inventory on our website. Take the first step towards owning your ideal Chevy today!
If you're hunting for a used Chevy near Muskogee, your search begins and ends with Keystone Chevrolet! Our extensive selection of pre-owned Chevys is meticulously maintained, ensuring you find a vehicle that will serve you well for years. Visit us today to schedule an exciting test drive with our team. We guarantee you'll be delighted by our pre-owned Chevy models' exceptional features and performance. Don't hesitate to ask if you have any inquiries about a specific vehicle in our inventory. At Keystone Chevrolet, we're eager to help you find the pre-owned Chevy of your dreams.
Are you in need of a loan for your Chevy? Look no further than the finance department at Keystone Chevrolet! Our dedicated team is here to guide you through the process and secure the best loan option tailored to your needs. Fill out a finance application on our website to kickstart the finance process. Once we receive your application, one of our experienced team members will promptly contact you. We're excited to collaborate with you and facilitate the loan approval process here at Keystone Chevrolet.
If you're looking for a hard-to-find part for your Chevy, look no further than the parts department at Keystone Chevrolet! We have an extensive selection of parts available, and if you cannot find what you need, you can conveniently order new parts through our website. Our skilled team is ready to assist you in our service department for oil changes, tire rotations, fluid changes, or transmission repairs. With years of experience working on various Chevy vehicles, you can trust that your vehicle will be in capable hands. To schedule an appointment with our team, complete a service form on our website. Your satisfaction and your vehicle's well-being are our top priorities at Keystone Chevrolet.
Muskogee Resources
See what Muskogee offers!
We also serve the following areas: