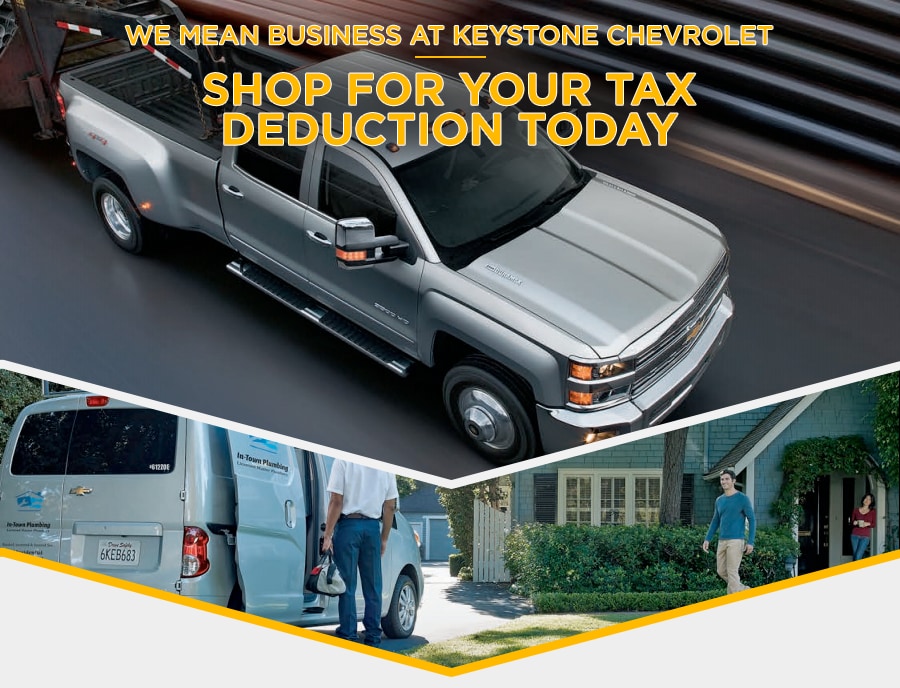 Get a Tax Break When You Buy a Commercial Vehicle from Keystone Chevrolet!
Small business owners know the value of a dollar. From making smart purchases to cutting costs when necessary, the challenge of staying on top of your budget is ever-present. At Keystone Chevrolet we understand that every cent counts, and if your business is looking to add to its fleet, there's no better time to do so than now. The Section 179 tax deduction can help you receive a tax break of up to $25,000 when you buy and eligible car, truck, or SUV at our Chevrolet dealer near Tulsa, OK. Start saving today!
We have great Chevrolet commercial vehicles designed for the way you work. Whether you are looking for a rugged Silverado HD truck, versatile Express Cargo Van or an Express Cutaway, or a dependable Low Cab Forward Truck, we offer a wide variety of Chevy commercial vehicles in our inventory that work as hard as you do.
In order to qualify, your business must have spent less than $200,000 in equipment expenses in the previous calendar year. To receive the full $25,000 tax break, the vehicle must be financed and placed in service prior to December 31. Vehicles that do not match the requirements listed may still be eligible for a partial refund of up to $11,060 for a car and $11,160 for a truck or van.
Eligible vehicles include:
Heavy non-SUV vehicles with at least six feet of interior cargo space that's not easily accessible from the passenger area.
Commercial vehicles that are able to seat nine or more passengers behind the driver, such as hotel and airport shuttle vans.
A traditional cargo van, with a closed-off driver's cabin and no seating in the back.