Wheel Alignment Tulsa, OK
Wheel Alignment in Tulsa, OK
Keystone Chevy's flawless services are not confined to only buying & selling cars, but we also do reliable repair and maintenance work. All of our mechanics are vetted & qualified by Chevrolet to make repairs and service vehicles.
There are many maintenance items that you should not ignore and wheel alignment is at the top of the list.
For expert tire and wheel alignment services, or tires rotation and replacement, visit Keystone Chevy's service center near Tulsa, OK now!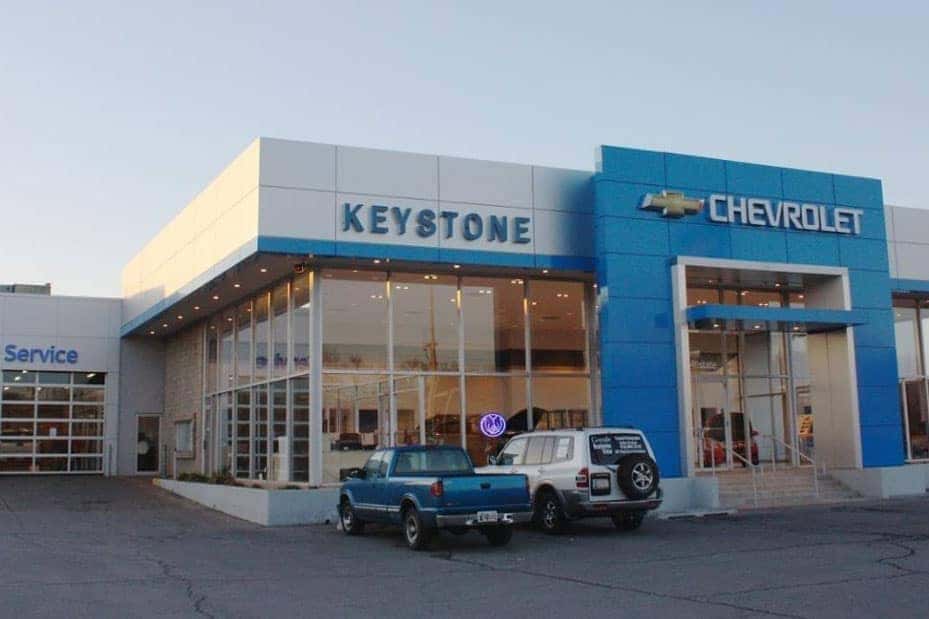 Signs You Need A Wheel Alignment
Normally, a wheel alignment is done whenever a new set of tires is installed on a vehicle.
The following signs will tell you if your vehicle is in need of a wheel alignment:
Vibration in wheels while driving
If you let go of the steering wheel and the car moves one way or the other
Unbalanced steering wheel
Tire tread that is wearing prematurely
Whenever one or all of these signs appear, do not ignore the symptoms. Instead, try visit a reliable service center such as Keystone Chevrolet's wheel alignment shop in Tulsa, OK.
Why Wheel Alignment Is important
If you ever have felt noticable vibration in your steering wheel or when going straight your steering wheel is on an angle, your wheels are probably out of line. You'll want to correct this immediately because it could turn into much bigger issues if left neglected.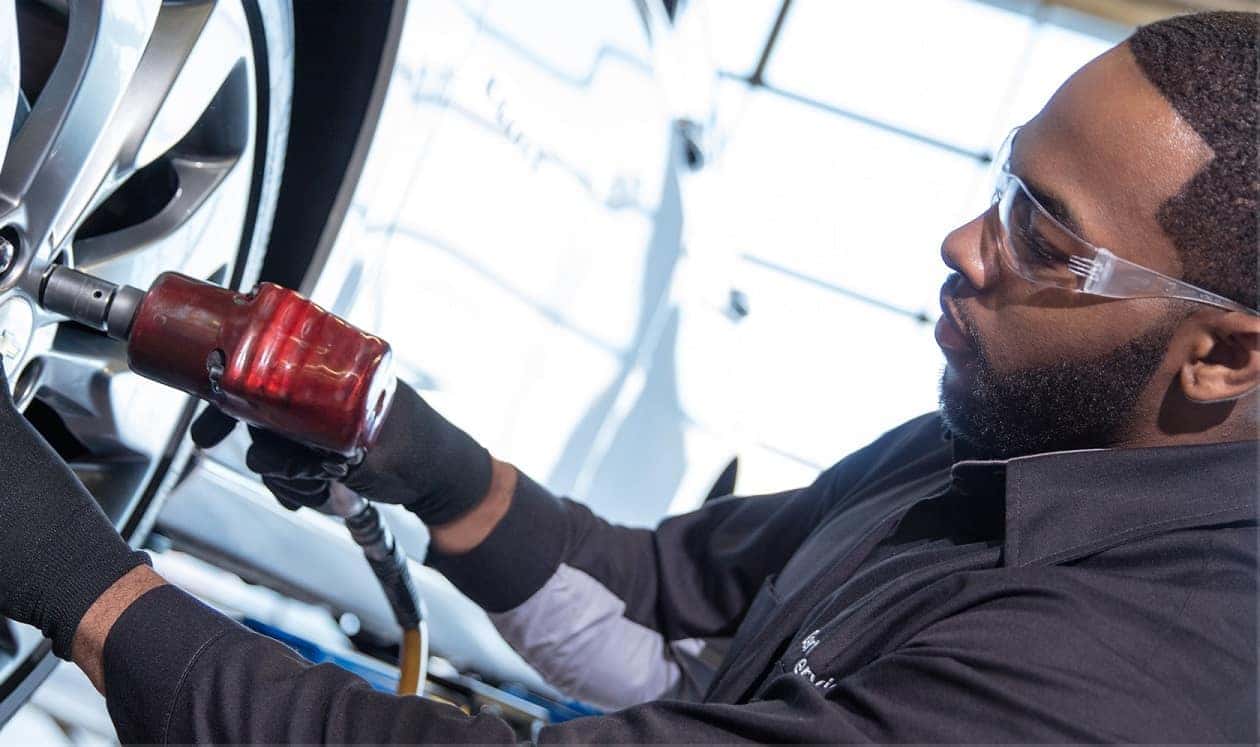 Ignoring wheel alignment is bad for your vehicle's driving performance & durability.
Wheel alignment is critically necessary, as bad alignment can cause the following damages to your vehicle:
Suspension component damage
Wheel bearing & Tire Damage
Bad Fuel Economy
Steering Component Damage
So, be sure not to ignore your wheel alignment, it is a commonly overlooked but crucial factor in your vehicle's overall performance.
What Other Services Does Keystone Chevy Offer?
Keystone Chevy's service center is situated near Tulsa, OK. We provide state of the art repair and maintenance services of all kinds with manufacturer certified staff. Also, for OEM Genuine Manufacturers parts feel free to see our parts department.
If you need any original parts delivered at your doorstep, simply call our parts department to place your order, or fill out the parts order form online.
Apart from tire and wheel alignment some of the services we provide are:
Brake Inspection & Replacement
Collision Repair
Body repairs
Major Engine Repair
Fuel injector replacement
Suspension Component Repair
We also have service specials that can help you save money, so be sure to check them out.
So, visit us today or schedule a service appointment online.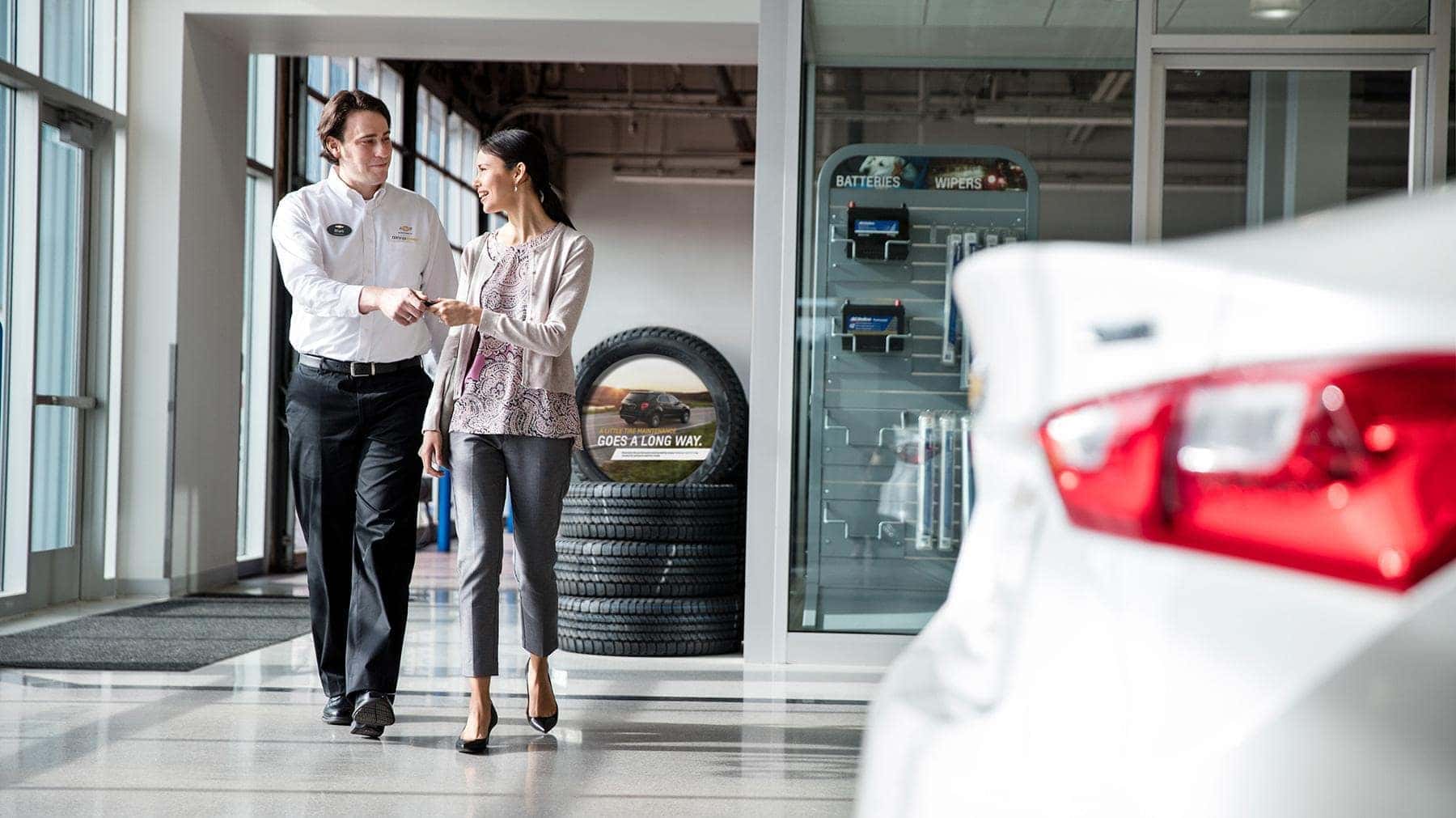 Why Get Your Wheels Aligned At Keystone Chevrolet
Keystone Chevy Service Center in Tulsa, OK can help with all your maintenance or repair needs including tire rotation, replacement, alignment and wheel balancing.
Be sure to check out services, parts, accessories and tires specials. These deals can save you a great sum of money and you can also buy quality tires of all famous brands at competitive prices.
So, Visit Keystone Chevy today and we'll perform service on your vehicle to make it last a lifetime!